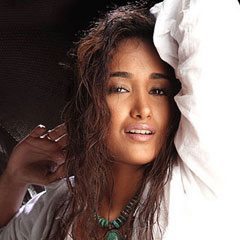 Dusky damsel Jiah Khan, who shot to fame after her debut opposite mega star Amitabh Bachchan in the controversial film Nishabd, will celebrate her 21st birthday on February 20th. Though Ram Gopal Varma's bold attempt at a plot that makes a nubile young girl fall in love with a man twice her age received mixed reviews, Jiah was noticed for her bold acting and the sex appeal she oozed in oodles.

The actor is still basking in the success of her 2008 hit film Ghajini, which also starred actors Aamir Khan and Asin. With her upcoming birthday, Ganesha takes a peek into her birth chart and predicts how 2009 will be for the talented actor.

Birth Details
DOB: 20th February 1988
TOB: Unavailable (Surya Kundali)
POB: New York (USA)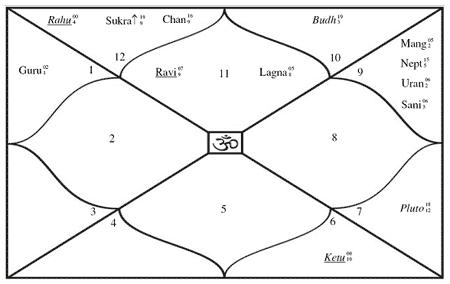 Astro Analysis

Rahu (North Node-Dragon's Head) and Guru (Jupiter) are passing through her 12th House, over natal Budha (Mercury).
Transiting Ketu aspects the 10th House of profession, the 2nd House of family, aspects natal Sukra (Venus), which signifies romance.
Rahu and Guru are passing over Budha, the lord of the 5th House of love.

Prediction
Ganesha finds that love issues will take center-stage in Jiah's life this year.
She will be torn by frustration and fights arising due to the influence of Rahu and Ketu – both separative planets – which will play havoc with her emotions.
She may either fall in and out of love every other month or just stay away altogether. However, Ganesha suggests she better steer herself clear of any commitments and redirect her energies towards her career.
The need to focus on her career is absolutely essential because here again, Ketu is conspiring to prevent her from attaining professional success by distracting her and eclipsing her mind. Ketu, as is his special characteristic, will cloud Jiah's judgements, so that she may not be able to decipher what is good for her career from what is not. These distractions will affect her romantic life as well.

The inner turmoil that the actor may experience sometime in 2009 may be akin to the crushing atmosphere of a pressure cooker, all steamed up and hazy. There is a possibility that she may break away from her family permanently, which may arise from a sense of superiority she may feel compared to her kith and kin.
There are also indications in her natal chart that Jiah may face bad publicity this year. This may restrict her free will and public appearances. She may also communicate in a rash and unthoughtful manner.
All this may disappoint Jiah's fans and fail to generate any popularity for her.
Summary
In a nutshell, Ganesha feels that if she fails to check her temperament, Jiah may lose her new-found fame, which may evaporate into a cloud and be gone in the blink of an eye.
Wishing her good luck and a very happy birthday!
Ganesha's Grace
Rikhav Khimasia
The GaneshaSpeaks Team
19 Feb 2009