Year 2014 at a glance
The initial part of the year ahead does not appear to be very auspicious for you on some vital fronts because of Saturn and North Node's conjunction in the 12th House from your Sign. Your health, particularly, is likely to cause some very anxious moments. Other negative things portended include litigation and financial losses. So Ganesha advises you to be very careful on these fronts. From the second quarter, though, the stars shall start shining down on you favourably. Your self-esteem is likely to increase as you will focus on improving your health and expanding your knowledge base. You shall also realise the importance of money and shall begin to start saving instead of blowing up your hard-earned money. Also, remember that these are Sun Sign based general predictions. If you wish to gain deeper insights about your future in the year ahead, you might consider buying an in-depth reading, created basis your Personal Horoscope –
2014 Detailed Yearly Report.

2014 Detailed Yearly Report
Achieve success in 2014. Guaranteed.
Plus, if you are an avid follower of the stars'/ planets' movements, and would like to fine-tune your movements and decisions with the very vital cosmic movements, you may choose to get
2014 Transits Report

2014 Transits Report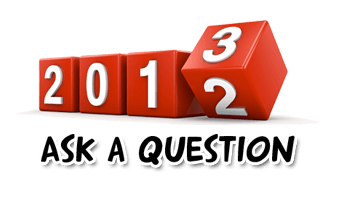 These are the ones that really matter
– to know how and when a planet's movement will affect your Birth Chart and thus, your life.
Sagittarius Career 2014
You are likely to face tough challenges in your professional life, foresees Ganesha. Stress stemming from work pressure is only going to increase through the course of the year, but so shall your focus, and all in all you will be able to cope up with the rising pressure admirably. Your efficiency and bright ideas shall get due recognition from both peers and superiors, and you will get enough opportunities to showcase your creativity. Though your hard work may begin to fetch rewards, don't take things for granted. You will have to work even harder in this cut-throat competitive marketplace, and if you don't, the consequences could be grave. Ganesha advises you to be careful of people trying to undermining your efforts, and try to maintain cordial terms with your superiors. For a completely personalised report on your career prospects in 2014, you may ask for one of our best selling reports –
2014 Career Report

2014 Career Report
Want faster Career progress in 2014 – We can help.
This absolutely personalised report will ensure that you stay ahead of competition, take best career decisions and leave a far better impression on your peers and rivals – all of it basis your unique Birth Chart. Also, if you have a nagging Career issue on your mind, do not wait any more –
Ask that Career Question

Career Ask A Question – Detailed Advice
Not progressing in your career – We can help
NOW!

Sagittarius Love & Marriage 2014
The year ahead is going to be good for romance, but expect some hurdles too, warns Ganesha. You may not be very frank about your emotions this year. Singles, this year is not too favourable for proposing to your beloved because South Node's transit suggests the response may not be positive. Even couples in a committed relationship who wish to take affair to the next level may face obstacles in their path. Get the completely reliable
Couple Analysis

Couple Analysis
Are you in a troubled marriage?
done to find the depth of your relationship, OR you may choose to assess
Your Passion Potential

Your Passion Personality
Sex and passion on your mind?
or
Romance Potential

Romance Potential Reading
How powerful is your romance? We can tell!
with highly personalised, 2 person readings, which will read your and your special one's birth charts to bring you 100% reliable and pointed answers.
Ganesha advises married couples not to stray too far from the nest, as it could cause a depletion of trust and all the attendant consequences. Short-distance travel for leisure with your partner is on the cards. South Node's transit through the 5th House indicates that those who are planning for a family may find it difficult to conceive. This adverse transit may also pose an issue for your love and marriage plans. Get a premium report that would be more precise and reliable, as it shall be based on your unique Horoscope to ensure that your heart remains happy and your relationships positively gleaming. Ask for
2014 Marriage Prospects Report

2014 Marriage Prospects
Will you get married in 2014 ?
OR
2014 Personal Life and Relationships Report.

2014 Personal Life & Relationship Reports
Your Relationships. They are worth it.

Sagittarius Finance 2014
Ganesha foresees that finances may pose a problem this year, because of Saturn's transit through the 12th House from your Sign. This transit indicates that your expenses are going to hit a high. Besides, your income is not likely to increase, making these matters more difficult for you to handle. Control your spend-thrift ways, otherwise you may find yourself in hot water. You will realise the importance of setting something aside for the rainy day and may repent some of the expensive things you may have bought recently. If you have joint accounts, the balance in it may increase in the first half of the year, and even more in the latter half. Now get your
Money and Finance Related Issues Answered

Money and Finance Related Issues Answered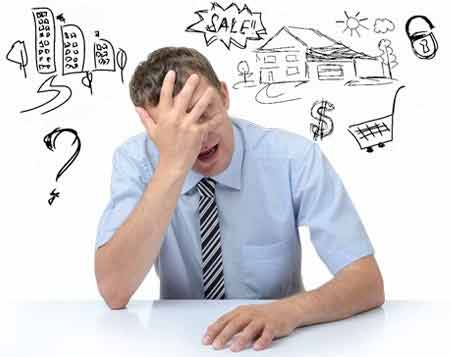 It's all about Money, Honey!!!
–
Talk to one of our esteemed astrologers

Talk to an Astrologer – NOW
There's nothing better than Speaking Live to an Astrologer…
NOW.
Sagittarius Business 2014
A good year is in store for businessmen. Though you are likely to face financial problems, Ganesha assures you that your business shall go from strength to strength. Both solo and partnership businesses are likely to do well. Your ambitiousness shall drive you do work very hard. Life shall be very hectic and demanding. You shall have to remain very alert, but since your business sense is very sharp, you will cope up very well. Short-term partnerships for specific goals are likely. You need to keep an eye on finances, don't spend money like water. Invest the surplus funds in your business, you'll get more mileage from it. You may be hiring new staff, but do their background checks thoroughly. Now address your business issues with ease through personalised and 100% authentic
detailed, quarter-wise Business Reports.

Business Ask A Question – Detailed Advice
Know the impact of your business decisions…before you take them!
Or, for specific business issues or questions pertaining to the year 2014 (or the coming times), we suggest you upgrade to a Vedic Astrology-based, calculated basis your Horoscope, tailor-made report –
2014 Business Report.

2014 Business Report
We can help you grow your business faster in 2014. Guaranteed.
Tips for Sagittarius
You need to be wary of spending too much money this year. Try saving up for the future
Especially take good care of your health
Don't rely completely on your intuition, but try to follow your logical instincts
Always remember that Sun Sign based predictions, though quite accurate and relevant, are largely generic in nature and apply to a large population. For 100% unique and personalised predictions, that would be applicable entirely to your life, even on a micro-level, you will always need to get a Premium, Horoscope-based, Astrologer generated Report. For 2014 Personalised Reports tailor-made to cater to all your needs, you may check out our
2014 Horoscopes Section.

2014 Horoscopes Section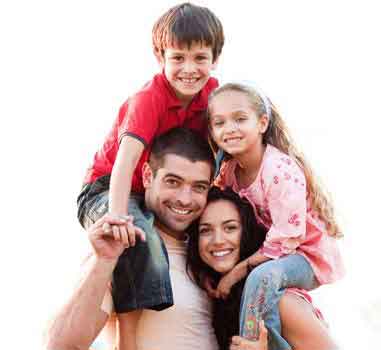 Will your dreams come true in the year 2014? We can tell you now!
.