Year 2014 at a glance
You may be prone to losing your temper in the first half of the year. The transits of Mars and Rahu shall test your patience, so be very careful of your words and deeds, says Ganesha. A single sentence taken out of context can hurt people, so you shall have to be very alert and politically correct while speaking. Throughout the year you shall remain busy both as a professional and as a member of your household. Even in business the possibilities of ego conflicts are quite high. You will need all your tact to handle such situations. Professionals are likely to make quick career progress. Your status in the field shall get enhanced. Monetary inflow will be steady, but don't expect any windfalls. Saturn in Scorpio, i.e. the second Sign from yours, suggests that it is time you review your investments and savings. Note that these are Sun Sign based predictions, and hence may be somewhat general, as they apply to a large population. If you wish to get a more customised report, kindly order any of our premium, Horoscope based
2014 Yearly Reports.

2014 Yearly Report
Make 2014 the best year of your life
or simply ask for the
2014 Detailed Yearly Report

2014 Detailed Yearly Report
Achieve success in 2014. Guaranteed.
and see how the year ahead may shape up for you.
Libra Career 2014
You may expect some very positive developments on the professional front this year, predicts Ganesha. Jupiter's transit indicates a promotion or an increment, whereas Rahu's transit suggests that they will come with added responsibilities. Hence, the developments may cause some stress initially, but you shall be able to cope up quite well. Your equation with your co-workers shall be cordial, and they shall always be ready to help you. There is a vague possibility that you may have to relocate, but the choice shall be left to you. You might want to undertake further studies to acquire additional skills; if so, go ahead as the stars are in your favour. In the second half of the year, you may find it difficult to meet the expectations of your superiors. Now make foolproof planning on the career front for with the help of 100% personalised and reliable
Detailed, quarter-wise Career Reports.

2014 Career Report
Want faster Career progress in 2014 – We can help.

Libra Love & Marriage 2014
Singles are in luck this year, foretells Ganesha. You are likely to find your soul-mate. There is a possibility that you may fall for someone older, as your wavelength may match. Those of you who are in a committed relationship, shall learn that love is the greatest teacher. If the plan is to get married, the stars are fully in your favour so you may go ahead without any hesitation. However, don't rush things as the wedding is not likely to take place until towards the end of the year. Also,
get a detailed and accurate Kundali Matching report

Kundali Matching
Is your match made in heaven? Find out, before it's too late!
before taking the plunge. More so, because there is a danger that you may get misled by blind love, and may lose your power of discrimination as to what is right and what is wrong. Be practical and down to earth. There are chances that this year, if you let disputes go awry, they could even lead to a break-up, so remember always to handle things with appropriate politeness. Love can make or mar your life! Currently, your Sign is under some duress, and may remain like that for most part of the year 2014. Do not handle callously the delicate matters of love, marriage and relationships – get a 100% reliable and tailor-made report that shall enhance your life like never before – Get
2014 Love and Marriage Prospects Report.

2014 Marriage Prospects
Will you get married in 2014 ?

Libra Finance 2014
Ganesha predicts that you may have to keep a very tight fist this year as far as your finances are concerned. So don't go for frills when buying something, but buy the simple, sturdy and cheapest of the lot so that you can get the maximum bang for your buck. For, if you happen to exceed your budget, it may become very difficult to break even. If you are thinking of selling property, Ganesha advises you to stick on to it for some more time, at least till its value increases appreciably. Also make sure your family members don't blow up too much money. Ganesha predicts that with Saturn transiting through the second House from your Sign, you may have to inculcate the habit of savings. The best way to do it is by opening a recurring deposit account, which will ensure that at the end of the year you have a decent bank balance. For a more customised financial analysis of your prospects in the year ahead you should get the
2014 Finance Report

2014 Finance Report
Make more Money in 2014. We promise.
You may also get in touch with our
Astrologer on Call

Talk to an Astrologer – NOW
There's nothing better than Speaking Live to an Astrologer…
to seek advice on the monetary matters.
Libra Business 2014
You will have to be very active on the social front, interacting with as many people as possible in order to promote your business in 2014, foretells Ganesha. At the same time you need to be careful that your relationships with old contacts don't get spoiled. Hectic travel for business purposes is on the cards. The year is not very auspicious for investing more money in your business, though. Taking the business dynamics and ground realities into consideration, you must not take big risks. However, if you do have some plans in pipeline, we suggest that you do not just rely on Sun Sign predictions, for they may be generic. In fact, you should rather invest in a personalised Report for any major business decisions that you have in mind. There may be many positive developments on this front. Turnover will increase, and so will margins, and besides, there may be new opportunities to convert small projects into big businesses. If expansion plans are on your mind, grab every such opportunity when you get one for the same. Either get a
2014 Business Report,

2014 Business Report
We can help you grow your business faster in 2014. Guaranteed.
– which will delineate what lies ahead exactly in your business path in 2014 OR get set for long-term business planning with
5 Year Business Report.

Business Report 5 years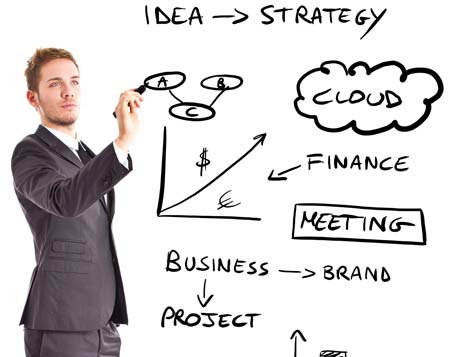 Grow your business like never-before…Expand…Make it Bigger!
Tips for Libra
Don't be impulsive, especially on the personal front
Open a recurring deposit account and start saving money to secure your future
Be alert, and see to it that no one tries to tarnish your reputation
Aim for inner tranquillity, then things outside shall automatically become tranquil
Always remember that Sun Sign based predictions, though quite accurate and relevant, are largely generic in nature and apply to a large population. For 100% unique and personalised predictions, that would be applicable entirely to your life, even on a micro-level, you will always need to get a Premium, Horoscope-based, Astrologer generated Report. For 2014 Personalised Reports tailor-made to cater to all your needs, you may check out our
2014 Horoscopes Section.

2014 Horoscopes Section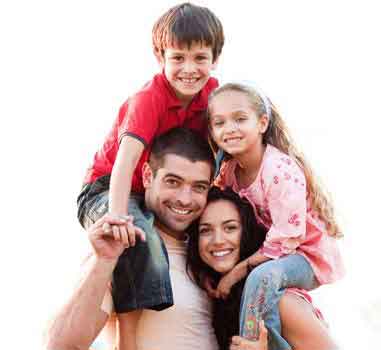 Will your dreams come true in the year 2014? We can tell you now!
.