Year 2014 at a glance
Welcome the New Year 2014 with a new hope, a new sunshine. Thanks to the ongoing planetary transits, you may find problems, which have been dragging along for a long time, reaching a successful conclusion this year. However, be prepared to tackle new issues that may pop up during the course of the year. The fast-paced events may make your life quite hectic. Changes may stress you out, and you may find yourself being unwilling and unrelenting on many occasions – something that may make the matters worse. The only soultion would be to remain prepared and prepped. How? Get an idea of what obstacles may pockmark your path to happiness in 2014 by getting a brush with future. Get a
2014 Detailed Yearly Report

2014 Detailed Yearly Report
Achieve success in 2014. Guaranteed.
to know all about your future in 2014 – Quarter-wise predictions on each vital area of your life – all basis your unique Birth Chart.
Note that at the beginning of the year, the retrograde Jupiter will form a Square with your Sign. Saturn and North Node (Rahu) will be in the 8th Sign from your Sign, i.e. Scorpio. Venus will be retrograde. This suggests that the initial stages of the year may be very hectic, and moreover, if you try to do things in a rush, you may end up mixing everything up. Slow down deliberately, take a deep breath! And, now, it makes even more sense to ensure that you are all aware of the possible future challenges. So, don't hesitate in getting a personalised, your Personal Horoscope based premium prediction. You may also get a
2014 Yearly Report

2014 Yearly Report
Make 2014 the best year of your life
– which will give you comprehensive predictions on all the major areas of your life, basis your Birth Chart.
All the best! Do stay in touch with your family all through the year, and take a good care of your well-being and happiness.
Aries Career 2014
Life on the work front shall be very hectic in the initial phase of the year 2014, says Ganesha. Multitasking will be the need of the hour. Try not to take on any other commitment, as you may not be able to fulfil any of it. The period from March to May 2014 may be turbulent for your career. The nagging feeling that you are not getting the recognition you deserve may keep tugging at you. As a result, you shall start looking for another job, and you may take a concrete decision on this aspect after April first week. Behold! The process of changing a job is long, tedious and yet devoid of guarantees. So, before you take this major step, save yourself the heartburn! Get yourself acquantained with your future first. Get a personalised, Personal Horoscope based Astrology Report that will be entirely applicable to your quest, your career confusion and your life –
Ask a Question 2014

2014 Ask a Question
Peace of Mind. Delivered
– if a specific question is on your mind OR
2014 Career Report

2014 Career Report
Want faster Career progress in 2014 – We can help.
During the latter part of the year, you may become very self-conscious, especially on the career front. The deep sense of injustice may now besiege you. Try and remain positive, as far as possible!

Aries Love & Marriage 2014
In the matters of heart, you will need to be careful. But, is it any different ever for you, chuckles Ganesha? However, this time it is noteworthy that the married Aries natives would have to be very very careful. From the last week of March to right till the end of the year, Ganesha predicts a tough time for the married Aries. There may be disputes and disagreements, which may even spiral into something more serious. Your marital discord may even tarnish your fair name. Take care! All private affairs will come under the scanner, including joint accounts and joint property. Worst of all, your personal problems can have a direct and adverse effect on your career. And, better start taking remedial action from right now. Ensure these remedial measures are in tune with your Personal Kundli, though. Get your
2014 Personal Life and Relationship Report

2014 Personal Life & Relationship Reports
Your Relationships. They are worth it.
NOW!
If you happen to be in a steady relationship and wish to take it to the next level, Ganesha says that may not be possible this year. Don't lose hope, though. If marriage is really on your mind, Ganesha advises to speed up your efforts, as the developments in 2014 may finally come to fruition in 2015. To know more, get a customised, your Birth Chart based report, for marriage is one of the biggest decisions of life – Ask for
2014 Marriage Prospects Report.

2014 Marriage Prospects
Will you get married in 2014 –

Aries Finance 2014
The stars bring a mixed bag in the financial realm for you. Ganesha advises you not to take any impulsive financial decisions. The period from July to December would be favourable, as your past investments are likely to yield good profits. However, you shall have to manage your expenses well – keeping all of it in tune with your income. You may also need financial help. When the future indicates confusions or challenges, it's best to prepare ahead. Also, since this forecast is based on your Sun Sign, it is largely generic, and may not be 100% applicable to your life – Get a Personal Horoscope based prediction, if finances and money matters are a burning concern –
2014 Finance Report

2014 Finance Report
Make more Money in 2014. We promise.
, and slavage the situation, before it's too late.
Stars also suggest that you should avoid borrowing money, at least in the first quarter of 2014. Plus, in the second half of the year, there may arise some disputes related to joint accounts or joint properties – so beware. Issues related to inheritance may also crop up. You will have to handle such matters with a lot of care, because one wrong move – and you may hurt and alienate your near and dear ones. Take even more care, if your spouse is involved in these issues either directly or indirectly. Also, remember to not flaunt your abilities or possessions.
Sometimes, life's problems criss-cross, and it's impossible to pin-point an exact area that needs attention. If you feel stuck for answer in such a question – trust the cosmos to bring you the solutions you can trust –
Ask a Question 2014

2014 Ask a Question
Peace of Mind. Delivered
– a personalised, Horoscope based answer that shall be 100% applicable and relevant to your life.
Aries Business 2014
As far as the partnership businesses are concerned, 2014 may Not be a great year. Some of your existing business partnerships may come to an end this year. However, for those of you who operate solo, the year portends favourable patterns. Do think twice before giving someone a stake in your business, though. If you, however, need the support of a big brand, or require external money, you may be left with no choice. You may also need to recruit more staff to improve efficiency and productivity. Plus, capital will have to be invested on installing new technology set-up. Sounds too much? As a business-person, you know how valuable and important planning ahead is…Investing in future knowledge is an excellent idea! Get your
2014 Business Report

2014 Business Report
We can help you grow your business faster in 2014. Guaranteed.
– a customised, Astrology report, generated using your Personal Horoscope, to tell you clearly what awaits you on the Business front in 2014.
As you go along the year, you will wholeheartedly make efforts to improve the working conditions at your establishment, says Ganesha. Although, not much of it may translate into increased business volumes – you won't be deterred. Note again that this is a generic forecast, and for a 100% applicable-to-you forecast, ask for your
2014 Business Report.

2014 Business Report
We can help you grow your business faster in 2014. Guaranteed.
Tips for Aries
Shun impulsiveness
Don't let anger control you; you control it, and steer clear of disputes
Avoid litigation; try to settle any ongoing legal disputes out-of-the-court
Make sure to squeeze out time for your near and dear ones
Try to de-stress by practising some meditation, pranayam or listening to the music
Always remember that Sun Sign based predictions, though quite accurate and relevant, are largely generic in nature and apply to a large population. For 100% unique and personalised predictions, that would be applicable entirely to your life, even on a micro-level, you will always need to get a Premium, Horoscope-based, Astrologer generated Report. For 2014 Personalised Reports tailor-made to cater to all your needs, you may check out our
2014 Horoscopes Section

2014 Horoscopes Section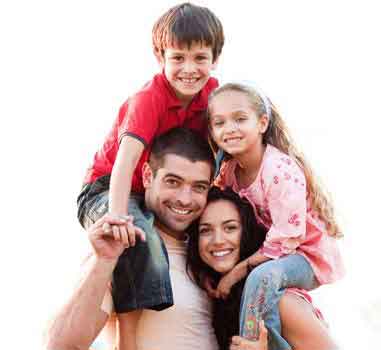 Will your dreams come true in the year 2014? We can tell you now!
.