Year 2014 at a glance
For the major part of the year, you shall find yourself doing a tight-rope act, trying to balance your personal obligations with your professional responsibilities, foretells Ganesha. Though the balance may tilt slightly towards the professional side, you shall make sure that your family doesn't miss you. There may be times when you may feel depressed due to the fact that your hard work may not be generating expected rewards and recognition. Be patient, advises Ganesha, as this is just a passing phase. In monetary matters, the stars are in your favour in the first half of the year, during which Ganesha advises you to set aside a portion of your earnings for emergencies that are likely to occur in the second half of the year. You may experience some ups and downs on the home front this year, so you need to stay calm and try no to let petty things turn into full-blown conflicts. Some travel is on the cards too. Also, get a real idea of what obstacles may pockmark your path to happiness in 2014 by getting a brush with future. Get a
2014 Detailed Yearly Report

2014 Detailed Yearly Report
Achieve success in 2014. Guaranteed.
to know all about your future in 2014 – Quarter-wise predictions on each vital area of your life. You may also get a
2014 Yearly Report

2014 Yearly Report
Make 2014 the best year of your life
– which will give you comprehensive predictions on all the major areas of your life. So, don't hesitate in getting a personalised, your Personal Horoscope based premium prediction – it's an investment, you will never regret.
Virgo Career 2014
Ganesha predicts that your chances of changing jobs are bright during the first half of the year, but not in the latter half, so if you happen to be thinking on those lines, you need to pull up your socks and get things moving. Take the initiative, be a go-getter, but for some reason if things don't work out till July, then you better wait out the year, because if you go ahead and change post-July, with the stars not favouring it, you may find it difficult to adjust in the new atmosphere. Plus, the new opportunities may take their own sweet time in coming, so hang on. Saturn transiting through the 3rd House from your Sign may pose obstacles for you even in your present job, and promotions or increments may get delayed. However, your superiors shall be happy with your work, and they are likely to give you due importance. But, overall you may see things moving ahead at a slow pace. If career is something that you value over everything, we suggest you invest in a personalised, your Birth Chart based Astrology Report, which will be you-centric, will bring you a never-before clarity and shall help you take vital career decisions, without fear. Get your
2014 Career Report

2014 Career Report
Want faster Career progress in 2014 – We can help.

Virgo Love & Marriage 2014
As in other things, the first half of the year 2014 would be auspicious for you even in the romantic matters, feels Ganesha. Particularly for marriage and related matters, the period till July shall be very favourable. It may be exactly the opposite in the post-July period, though. Some obstacle or the other may prevent you from marrying or saying yes! Singles can expect to meet someone special in 2014, and Ganesha advises you not to hesitate if you wish to propose, as the time is right and if you miss this chance, you may not get another one for a long time. Still, if your mind is clouded with confusions, and you find yourself on a love-crossroads – get personalised, your Birth Chart based Astrology guidance for complete clarity, as Sun Sign predictions are largely generic in nature.
Ask a Love Question

Love Ask A Question
Matters of heart giving you pain?
(Detailed Answer) OR get to know your
Love Prospects,

Love Prospects
When will you find love? We have the answer!
if you are still looking for love. And, if deciding the future of a relationship is on your mind Married couples need to make sure to spend enough time with each other or else there is a danger of drifting apart. There are chances of petty disputes marring your marital happiness, so Ganesha advises you to take the relationship seriously and make conscious efforts to keep each other happy. Under no circumstances, moreover, should you get provoked into losing your temper. You may also get a premium reports, if you have any major doubts. Get personalised
2014 Love and Marriage Prospects Report,

2014 Marriage Prospects
Will you get married in 2014 –
and get complete clarity on the matters of heart and relationships.

Virgo Finance 2014
Ganesha advises you to be extra careful about financial matters this year. In the first half of the year, your income will be satisfactory and in the latter half expenses shall mount alarmingly. Proper planning, thoughtful allocation of resources and your savings may help you cover the contingencies that are likely to occur in the second half. Avoid big expenses, such as buying a car or a house, during the year ahead. Also be careful of people who might want take advantage of your sound financial condition in the first half of the year. Avoid lending money, especially to people who are not really close to you and you are not sure whether they will return it in time. All in all, this year shall be pretty comfortable for you on the financial front, because apart from your own income you shall also get support from your family. For a detailed and personalised financial analysis of your prospects in the year ahead, get
2014 Finance Report

2014 Finance Report
Make more Money in 2014. We promise.
at the earliest! Note that all our premium reports are 100% customised, as they are based on the answer-seeker's (that is, you) Birth Chart.
Virgo Business 2014
Jupiter will be in your favour in the first few months of 2014, which means your business prospects are good. Sales shall increase and so shall margins, and the targets that you may have set last year, are likely to be fulfilled in the early stages of this year. You may have some foreign trips lined up, but they are not likely to be very productive. There is no need to lose heart, though, and there is no need to cancel other foreign trips, as they are bound to benefit you in the long run. There will be times during the year when you may feel that things are just not moving ahead. But, it may not be actually that bad a situation. Consider recruiting young and talented staff, suggests Ganesha. Also, avoid taking risks. For a tailor-made report on your business prospects in 2014, get your unique and 100% authentic
2014 Business Report.

2014 Business Report
We can help you grow your business faster in 2014. Guaranteed.
Tips for Virgo
Judicious financial planning is imperative. Save money while the inflow is good, so that later in tough times it can come in handy
Trust your instincts. Gut feeling plus suggestions from family shall help you tide over any difficulties which you may face this year
Control your tendency to find fault with others all the time. Treat others as you wish to be treated by them
Always remember that Sun Sign based predictions, though quite accurate and relevant, are largely generic in nature and apply to a large population. For 100% unique and personalised predictions, that would be applicable entirely to your life, even on a micro-level, you will always need to get a Premium, Horoscope-based, Astrologer generated Report. For 2014 Personalised Reports tailor-made to cater to all your needs, you may check out our
2014 Horoscopes Section.

2014 Horoscopes Section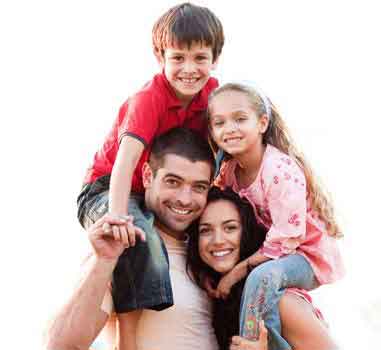 Will your dreams come true in the year 2014? We can tell you now!
.