Year 2014 at a glance
Each new year heralds many changes, and that would hold true for this year too. Your Sign may experience a plenty of changes, especially on the work/ business front in 2014. The changes may be good or bad, but you should do your best to adapt and move ahead. If borrowing money has been on your agenda, get that loan before April 2014, especially if this is about business. Keep away from the courts or any kind of litigation, and try settling disputes, if any, out of court. Being ambitious may be good, but Ganesha advises you to remain practical and pragmatic, while setting your annual goals, because if you set the bar too high you may only end up exhausting yourself and your resources, to no avail. Get Starry opinion beforehand, as it will help you stay ahead of the possible challenges. Get your Personal Horoscope based
Detailed Yearly Report

2014 Detailed Yearly Report
Achieve success in 2014. Guaranteed.
– which will tell you all about your life and its vital compartments – in 2014.
Note that during the initial stages of the year 2014, you may face some domestic problems, which could lead you to seek solace in spirituality. However, your family members shall hold you in high regard, and they shall approach you to resolve their disputes. Travel is on the cards. If you wish to buy property or a new vehicle, do this only if you can afford to pay cash down – avoid EMIs. And, if this still seems like a non-negotiable proposition, seek the opinion of the cosmos –
Ask a Detailed Wealth Question

Wealth Ask a Question Detailed
Are your big plans for Wealth Creation NOT working?
– the answer you get shall be based on your Personal Kundali, and thus completely personalised.
Taurus Career 2014
Though the period between March and May may be slightly dicey for you, overall the scenario looks good from your career angle. You are likely to be offered more lucrative opportunities, predicts Ganesha and endeavours to assuage your misgivings by assuring you that even if it takes you some time to adjust yourself to the new circumstances, you shall manage it if you stay positive and believe in your abilities. The new job shall be be far more challenging and entail more responsibilities, so brace up for them. You should try to be on pally terms with your co-workers and interact with them as much as possible. Be practical, and work on improving your skills. A lot of official travel is on the cards too. However, Ganesha advises you to banish the thoughts of trying to get a job in a foreign country.
But, remember that this is a Sun Sign view, and thus too generic. You would not know the real picture unless you know what your Horoscope says for your career. Know what your career prospects are basis your personal Kundli, how planets and their transits would affect your career decisions and what would be best for your career in 2014. Get a
Career Prospects Report

Career Prospects Report
What's your best Career fit? We can tell!
if you are simply starting out, and would like to know what suits you the best – as per your natural abilities and inclinations, get a
2014 Career Report,

2014 Career Report
Want faster Career progress in 2014 – We can help.
if you are planning any major moves in the year ahead, OR
Ask a Career Question (Detailed),

Career Ask A Question – Detailed Advice
Not progressing in your career – We can help
if a specific career-related issue bothers you.

Taurus Love & Marriage 2014
As the year begins, do not expect much from your love stars. Of course, as other areas of your life, in the love and relationships realm too things shall get better, as the year progresses, promises Ganesha. However, by then avoid getting embroiled in any sort of affair of the heart, especially as there is a danger that the affair may backfire, and then mending things could become a very difficult task. Ganesha advises married couples to be kind towards each other, while trying to understand each others' feelings. Most of all, try not to make a mountain out of a molehill. On the contrary, the moment you see indications of things getting out of hand, smother the temper and impulse, then and there.
Does this fill you with dread? Are you planning your marriage or a commitment any time soon? Do you want to know what lies ahead for your love and marriage related matters in the year 2014? If any or all these are your burning concerns right now, we suggest you get a Horoscope-based Astrology reading – something which will give you a new hope, a crystal clear picture and even remedies that will help you reduce the obstacles from your love path. Get
2014 Love and Marriage Prospects Report,

2014 Marriage Prospects
Will you get married in 2014 –
if marriage is on your mind OR
Ask a Love Question (Detailed)

Love Ask A Question – Detailed Advice
Is he your soul-mate? Is she the one for you? We have the answers!
, if a love issue giving you heartache.
Note that during the month of May, Taurus are likely to feel the heat of passion, but Ganesha advises the unmarried couples specifically to not take this any further. Around September, your relationships may take a nasty turn for sometime, but Ganesha assures you to keep the faith and that the dark clouds shall pass soon. For more, we again suggest a personalised, Kundli based report –
Love Prospects Report

Love Prospects
When will you find love? We have the answer!
OR
Relationships Ask a Question.

Relationships Ask a Question Detailed
Handle your relationships with care!

Taurus Finance 2014
Your financial circumstances are likely to pose some serious concerns especially during the first half of the year, foretells Ganesha. In the second half of the year, though, you shall feel more comfortable and secure as far as your finances are concerned as money shall start flowing in from various sources and liquidity shall increase. The best strategy for you to pursue would be to eschew frivolous expenses in the first half, but later you may spend more freely, but not irresponsibly. If you wish to invest your surplus money, the latter half of the year is good, as it is for buying or selling of other precious possessions. Make sure you have enough balance in your bank account throughout the year to take care of unforeseen contingencies. The year is not suitable for buying a new vehicle. For a personalised and comprehensive financial analysis of your wealth prospects in the year ahead you may find our
2014 Finance Report

2014 Finance Report
Make more Money in 2014. We promise.
very handy – created basis on your Personal Horoscope, or for specific queries you may try
Money Ask 3 Questions.

Money Ask 3 Questions.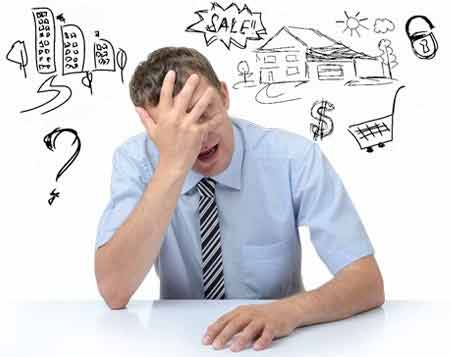 It's all about Money, Honey!!!
Taurus Business 2014
Ganesha advises you to take in more staff if you wish to streamline the work in your business, especially in the higher echelons, as they can take some responsibility off your shoulders and you can then focus more intensely on working out the intricacies of your vision for the year. You are sure to make steady progress, it may even be more than you expected. One tricky area shall be earnings; while your income shall be good, you may find yourself wondering where it has all been disappearing, so you may need to keep a tight leash on it. You need to completely cut out superfluous expenses, and cut down on even some necessary, but not imperative, expenses. You are likely to get new business, but you may not be in a mood to take too many risks. However, if you see that you can take on new work without increasing overheads or other operating expenses you may take it up. To know about your business prospects in the year ahead, you may consider getting a personalised, Horoscope-based Astrology Reading –
2014 Business Report

2014 Business Report
We can help you grow your business faster in 2014. Guaranteed.
. If, however, other wealth concerns are on your mind, you may consider checking out our
Wealth and Property

Wealth and Property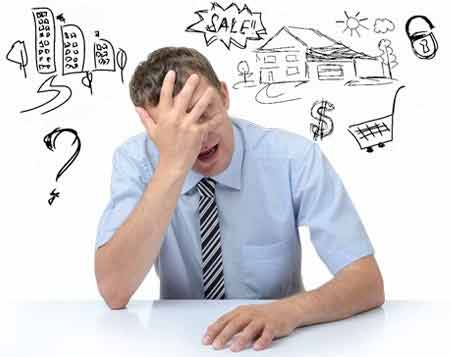 It's all about Money, Honey!!!
section.
Tips for Taurus
Plan things out to the last dot. However, do not act unless you feel the time is right.
While investing your money, remember that the larger your portfolio the better it is.
Take good care of your health. Exercise regularly, and have nutritious food.
'Have money, will spend' may be your motto, but don't show if off.
Always remember that Sun Sign based predictions, though quite accurate and relevant, are largely generic in nature and apply to a large population. For 100% unique and personalised predictions, that would be applicable entirely to your life, even on a micro-level, you will always need to get a Premium, Horoscope-based, Astrologer generated Report. For 2014 Personalised Reports tailor-made to cater to all your needs, you may check out our
2014 Horoscopes Section

2014 Horoscopes Section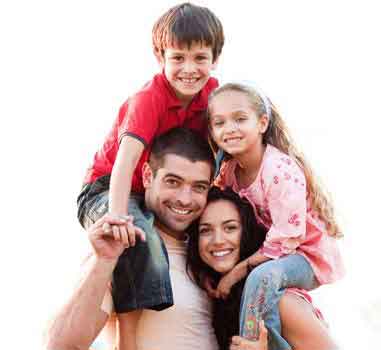 Will your dreams come true in the year 2014? We can tell you now!
.