Year 2014 at a glance
This could well be a year of change for you, at least on the personal side, foresees Ganesha. The domestic discipline shall be made stricter by the elders in the family. They may expect children and even the adults to follow a strict routine in matters of eating, sleeping, spending and even watching TV. You may not like such restrictions but Ganesha says that over the long-term you shall realise how such discipline can tremendously benefit you in life. This is expected to be a very eventful year for you. If you have been dreaming for a long time about going on a foreign tour, Ganesha assures you that it shall materialise this year. Another very positive event expected this year is that you shall come in for a financial windfall, but then you could end up spending it all on the foreign tour. This year is not too favourable for buying a new house, but you may go in for a second-hand one. Also, remember this is a Sun Sign based report, and hence may largely be generalised. For 100% personalised and relevant-to-you forecasts, calculated basis your Personal Horoscope, on every facet of your life in the year ahead, upgrade to our premium
2014 Yearly Reports.

2014 Yearly Report
Make 2014 the best year of your life
Look at the sample of
2014 Detailed Yearly Report

2014 Detailed Yearly Report
Achieve success in 2014. Guaranteed.
for starters, and decide for yourself.
Leo Career 2014
You are likely to be tempted to change jobs this year, but Ganesha advises you not to succumb to the temptation before August, because your planetary configurations may not be in favour for a job change. But, after August if you get another job offer, you may go for it promptly, provided that the money is good and the work profile is suitable. Also, make your own discreet inquiries to find out whether you'll be able to adjust to the work culture there. A good idea would be to start hunting for another job a couple of months before August, so that if you do get one, you also have ample time to make necessary changes. However, this certainly doesn't mean that you necessarily have to change your job, especially if there seems to be nothing wrong about your current line of work. Plus, it's likely that your equation with your colleagues is great, so hang on till something really good turns up. Does this entirely apply to your career? If your answer is no, it would be better for you to get a personalised, Birth Chart based Report, which will be completely relevant to you, simply because it'll all be about you – your stars, their alignment and thus your future and career choices. Get your
2014 Career Report

2014 Career Report
Want faster Career progress in 2014 – We can help.
OR if you have long term career planning on your mind, get your
5 Years Career Report

Career Report 5 years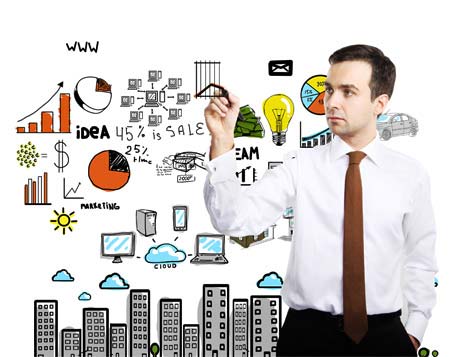 Right decisions at the Right time….matter! Our advice can work wonders for your Career!

Leo Love & Marriage 2014
Romance is in the air! Your dreams of finding your soul-mate are about to become a reality, predicts Ganesha. If you wish to propose to your beloved, or even start a new relationship with someone you have been secretly admiring, you may go ahead. At any rate, you need to increase your communications with your beloved, as you never know, one thing may lead to another, and you could very well end up walking together, hand in hand, down the aisle. If you are married, expect to share some extremely intimate moments with your spouse this year, says Ganesha. A pleasure trip to a foreign land is very much on the cards which is bound to strengthen your marital bonds. If there are some issues in your love life right now, solve them before it's too late. Get
Love Ask 3 Questions

Love Ask 3 Questions
Complications in love giving you sleepless nights?
report, and find a way out through our esteemed astrologers' 100% personalised and reliable advice. You may also ask for
2014 Love and Marriage Prospects Report,

2014 Marriage Prospects
Will you get married in 2014 –
if a specific love or marriage issue is on your mind.

Leo Finance 2014
Your financial prospects do not appear to be very promising during the first half of the year, so Ganesha advises you to completely avoid investments, especially of the risky variety. And, banish any thoughts of borrowing money to invest even if the shares hold out a lot of promise. The reason is that the stars are not in its favour as well as the fact that you do not have enough money to make any meaningful investments. However, in the latter part of the year, your financial situation shall improve dramatically. Money inflows shall increase, and you can then freely invest all the surplus but with expert guidance. Another good thing is that your past investments may be nearing maturity and shall fetch a good value in the second half of the year. You may also want to try one of our premium services, if money and finance are the areas that have been bothering you. Do not repeat the mistakes of the years gone by, ask for a Birth Chart based, customised report –
2014 Finance Report

2014 Finance Report
Make more Money in 2014. We promise.
– to stay ahead on the path of success. Money and wealth matters are crucial, and here you cannot afford to take any wrong decisions – for wrong decisions directly translate to losses. So, do invest in a tailor-made, Horoscope based service to secure your gains –
Ask 3 Wealth Questions

Wealth Ask 3 Question
Worried about wealth? We can help you earn big bucks!
, if money matters are on your mind.
Leo Business 2014
Ganesha predicts that the first half of the year may not be so good for your business, but the second half shall be very favourable. You are therefore advised not to take any concrete business decisions before July. Just thoroughly do your groundwork in the first half of 2014 and leave the execution part for the period post-July. Moreover, before July you shall have to very carefully try to anticipate negative developments and stay clear of them. It may not always be possible, but if you stay alert to the danger, you can avoid many of them. After July, of course, you can shift into top gear; launch your products, aggressively promote them and increase production. However, it would be better to stay grounded, don't be impractical in setting your goals, as being over-ambitious can prove to be counter-productive. You may have to spend a lot on upgrading the technology on which your business functions. If you wish to change your office premises, the period between August and December is auspicious. Don't let the uncertainties on the business front affect your plans and projects, though. Get a tailor-made, Horoscope-based report to get ahead on your business in the year 2014. Get
2014 Business Report,

2014 Business Report
We can help you grow your business faster in 2014. Guaranteed.
and march ahead with full confidence.
Tips for Leo
Make hay while the sun shines; enjoy the good times, bear the bad ones with equanimity, but make sure to conserve your energy
Ganesha advises you not to do anything in extremes. Moderation should be the operative word for you
Don't get carried away by your own sense of importance. Banish pride, and be more respectful than you usually are
Always remember that Sun Sign based predictions, though quite accurate and relevant, are largely generic in nature and apply to a large population. For 100% unique and personalised predictions, that would be applicable entirely to your life, even on a micro-level, you will always need to get a Premium, Horoscope-based, Astrologer generated Report. For 2014 Personalised Reports tailor-made to cater to all your needs, you may check out our
2014 Horoscopes Section.

2014 Horoscopes Section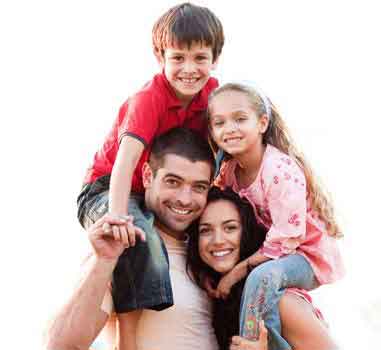 Will your dreams come true in the year 2014? We can tell you now!
.