Year 2014 at a glance
Since you may remain too preoccupied on the professional front, you may be left with little or no time for your personal life, for a better part of the yaer 2014. There may prevail a sense of disconnect with family members, and frequently you shall find that you are not on the same page as them. However, you may expect some remarkable changes on both the fronts, despite the fact that you may not be able to balance the both. On the professional level, you shall become very ambitious in 2014, and shall be in a tearing rush to climb to the top. Ganesha advises you to go slow, though! Also, try to squeeze out some time for your near and dear ones. Does this feel close to what you are experiencing already? Great! But, if you would really like to know all about your life and future in 2014, we suggest that you get a personalised 2014 astrology report, which will be created just for you – basis your Birth Chart. Ask for your
2014 Detailed Yearly Report

2014 Detailed Yearly Report
Achieve success in 2014. Guaranteed.
NOW! Find what stars have in store for you and your life's vital areas.
Joint assets and inheritances issues will also need tackling. Pay more attention to your children, and see how their academic performance improves. You may realise that you have distanced your friends too, including some of your best well-wishers, which is not such a happy state of affairs, so go out and try to make up for it. Also, as already mentioned, secure your future by investing in a future report – something that will be 100% relevant to your state of affairs, as they will be written basis your Personal Horoscope. Choose from the entire array of
2014 Reports

2014 Report
Make 2014 the best year of your life
OR get a
2014 Yearly Report.

2014 Yearly Report
Make 2014 the best year of your life
Capricorn Career 2014
Things may not be entirely match your likings this year, predicts Ganesha. You may feel frustrated that your labours are not fetching the deserved rewards. Besides, North Node's transit through the 10th House from your Sign cautions you against getting into disagreements with your seniors. The second and third quarters particularly will really test your patience, and chances are you shall start looking out for better prospects, and may readily accept another job if one does come along your way. Even in your present job, be assertive enough so that your bosses may accede to your demands. However, don't expect to get what was promised to you during appraisals. Ganesha advises you to put it down to experience and scoot when you get another job. If there is a particular question regarding your career that has become bothersome, find astrological guidance for that issue through
Career Ask A Question.

Career Ask A Question
Working hard without rewards? Ask us!
Or, you may simply ask for the
2014 Career Report

2014 Career Report
Want faster Career progress in 2014 – We can help.
to get a complete grip on your career domain in the year 2014.

Capricorn Love & Marriage 2014
Save for the first three months, love and romance are likely to be major factors affecting your life this year, foretells Ganesha. South Node's transit through the fifth House from your Sign in the first quarter may cause relationship problems for singles. So be careful in the initial stages of the year, and avoid jumping into new relationships. Those of you who are already involved in a relationship, are likely to start entertaining doubts about it. After the first quarter, however, things will improve dramatically, as the stars will be in your favour. If you are planning to get married, you may start preparations in full swing. Singles may find their beloved. Those already married may share a good understanding with their spouses during the first half of the year, but may develop some misunderstandings later, so they need to be careful. Now resolve
Marital Problems

Marital Problems
Are you facing problems in your marriage?
by Ganesha's 100% personalised and reliable guidance. You may also ask for our premium service
2014 Love and Marriage Prospects Report

2014 Marriage Prospects
Will you get married in 2014 –
to know if wedding bells indeed ar ein store for you in 2014. And, if a love/ relationship matter has been bringing you sleepless nights – check out our all new, comprehensive
Love and Dating Section

Love and Dating Section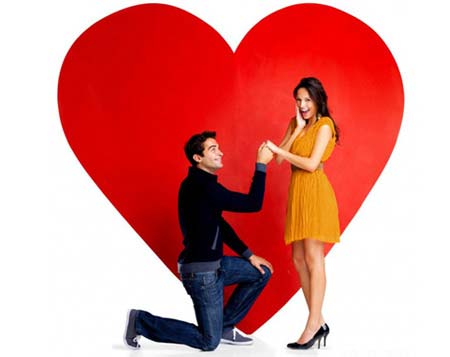 All your love issues solved. Guaranteed!
and
Relationships and Sex Section.

Relationships and Sex Section.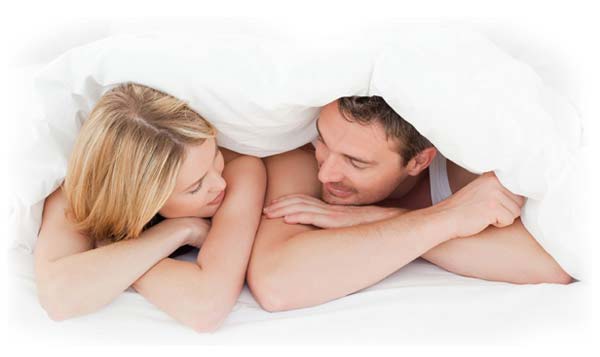 Trouble in relationship paradise? Painful intimacy issues?

Capricorn Finance 2014
Expect an extremely fortunate year on the financial front as money may flow in from various sources. However, don't expect it to come in flooding, rather it shall flow in smooth, slow and steady. This doesn't mean you can let your guard down at work; no, you shall have to keep slogging hard. Your investments may fetch a decent price later in the year. Buying new shares and stocks is not likely to benefit you, so avoid it. Get
Stock Market Astro Advice
and make wise, timely and relevant decisions. Though, as a rule you don't spend too much on shopping, when you do go on a spree, you tend to go for the top-end stuff, branded and high-brow. By and large, you shall not recklessly blow up your money this year, but you may not be able to avoid expenses related to entertaining friends or guests. Well, that can't be too bad! But, you should still ensure managing your finances well. If you would like to get a clearer, more pointed picture of your finances in 2014, we suggest you get a personalised, Horoscope-based Astrology service, which will bring you relevant and accurate predictions about your financial fortunes in 2014 –
2014 Finance Report.

2014 Finance Report
Make more Money in 2014. We promise.
Capricorn Business 2014
Ganesha foretells that your business fortunes are likely to fluctuate this year. Either your business will boom with North Node's entry in Libra, or you may feel confounded by circumstances. So, all in all this will be a tricky time, where both ups and downs are likely. To ensure you stay right on track, get a tailor-made, Horoscope-based Astrology Report, which will give you unbelievable clarity about your business matters. Get your
2014 Business
Report!
Also, no matter how trying the situation may seem, don't worry too much and keep up the good work, as, by and large, things will work out, provided you manage to keep everything on track. At times you are bound to feel down in the dumps, but you will have to pull yourself together by sheer determination. If you are planning to enter new partnerships, carefully read the fine print, so that you don't get taken for a ride. This year, Ganesha also advises you to carry on your business with your regular clients, instead of trying building new ones, as they may not be altogether reliable. The period from the first week of March to the first week of July is a phase during which you should avoid taking any major decisions. However, if you have already lined up something special, we suggest you get pointed, personalised Astrology advice, which will help you take more targeted decisions. Invest in a Horoscope-based premium reading, and get excellent business results –
Ask a Business Question (Detailed Advice),

Business Ask A Question – Detailed Advice
Know the impact of your business decisions…before you take them!
if a nagging business issue is on your mind, OR get a
5 year Business Report,

Business Report 5 years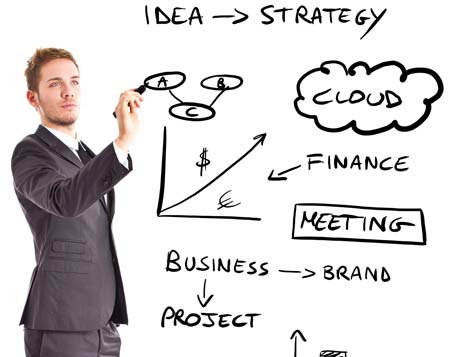 Grow your business like never-before…Expand…Make it Bigger!
if long-term business planning is your agenda.
Tips for Capricorn
Reduce stress by taking regular breaks. Pay some attention to your family
Get adequate rest and meditate, you will feel rejuvenated
This year may start on a negative note, but later developments shall be positive, so keep the faith
Always remember that Sun Sign based predictions, though quite accurate and relevant, are largely generic in nature and apply to a large population. For 100% unique and personalised predictions, that would be applicable entirely to your life, even on a micro-level, you will always need to get a Premium, Horoscope-based, Astrologer generated Report. For 2014 Personalised Reports tailor-made to cater to all your needs, you may check out our
2014 Horoscopes Section

2014 Horoscopes Section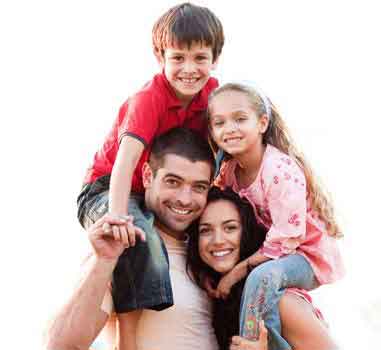 Will your dreams come true in the year 2014? We can tell you now!
.