Year 2014 at a glance
In the year 2014, your ambitions are likely to grow, making your life hectic, specifically on the professional or business fronts. And, to accommodate all the extra work, you will have to make suitable adjustments to your lifestyle. You may need to work longer hours, and may be spend less time on entertainment. All this humdrum, however, may take the wind out of your sails, leaving you confused and scattered. So, do take breaks, at appropriate intervals, and try your hand at some easy, therapeutic fun activities like cooking, baking, walking etc. And, if all this scares you to the core, do understand that this is a largely generic prediction – as it is based on your Sun Sign. And, you are much more than your Sun Sign. Your Natal Chart is the true and most relevant mirror to your personality – so if would like to know all about your future and life's vital areas in 2014 – get your
2014 Detailed Yearly Report.

2014 Detailed Yearly Report
Achieve success in 2014. Guaranteed.
Luckily, Jupiter shall remain in your favour for a better part of the year 2014. This means that you shall make good progress in most of your undertakings. On the monetary front, your savings look set to increase. Your social status shall also grow, and Ganesha predicts that people shall flock around you for guidance. The fact that you shall give it freely will endear you to people. But, do not give unsolicited advice, or people may take it wrongly. Ganesha also advises you not to take any important decisions in the first three months of 2014; post that the stars will be more favourable, though. A few family functions may leave you happy. But, children may give you some anxious moments. For a child, it's best to get a
Janampatri

Janampatri
Know yourself (or your loved ones) like never before!
reading done – if you haven't yet done that, that is. The Janampatri or the Natal/ Birth Chart is the blueprint of one's life, and thus can bring you information that would be vastly useful to you for your entire life.
Cancer Career 2014
Ganesha foresees quite a favourable year for Cancer professionals. There are good chances of you getting a salary hike. Those of you who wish to switch jobs, the year 2014 shall bring good news. However, since this is such a monetous decision, especially in today's shaky times, we suggest that you check things from all quarters, before taking the plunge. You may also seek to get a Horoscope – based Astrology answer, which will make the things crystal clear for you.
Ask a Career Question – Detailed Answer

Career Ask A Question – Detailed Advice
Not progressing in your career – We can help
is your best bet! Note that there are high chances that the nature of your responsibilities may change, which may call for some adjustments. If you stay sorted and plan ahead, you will manage pretty well, affirms Ganesha. You may also seek a Personal Kundli based service to ensure that your stars are by your side, when you make these changes to your job profile. Get a Kundli based report, as a Sun Sign based prediction is generic, and may not be 100% applicable to your life. Get a
2014 Career Report.

2014 Career Report
Want faster Career progress in 2014 – We can help.
From April to October, things are likely to be very hectic – workload may be too heavy and deadlines too tight. There will surely be chances to make some extra money through other sources, but whether you will have time for it is another question, and depends largely on how efficiently you can do your work in your main job. Take care not to get into scuffles with your seniors. All the best!

Cancer Love & Marriage 2014
Singles who wish to find their soul-mates may not be so lucky this year, foretells Ganesha. This does not mean that there will be no romance in the air; there will certainly be a romantic encounter, but it is unlikely to stand the test of time. You may not be able to strike the right wavelength, and therefore it may fizzle out before the year-end. However, if you are already in a committed relationship, the stars are in your favour and you may go ahead and tie the knot if you wish. Make sure you take the permission of your parents, though. Also, get a 100% personalised
Kundali Matching

Kundali Matching
Is your match made in heaven? Find out, before it's too late!
report before tying the nuptial knot. Married couples shall hit a purple patch. You shall share a great understanding, your opinions may be so similar that to others it may seem that you are communicating in a telepathic way. If you are single, and waiting to work your way up the love hill, we suggest you upgrade to a premium, personalised report. All our premium reports are based on the individual's Birth Chart, and are thus very reliable and accurate. Get
2014 Love and Marriage Prospects Report,

2014 Marriage Prospects
Will you get married in 2014 –
if love is on your mind.

Cancer Finance 2014
For your monetary front, Ganesha foresees largely favourable stars in the year 2014. Your income is bound to increase, perhaps through a substantial salary hike, or perhaps through heavy dividends on your share-holdings, or even perhaps through a side-business. The year is also auspicious to pump your money back into secure bonds, which shall ensure your long-term financial security. Since you seem to have a lot of liquidity, you may go ahead with your plans of renovating your house or buying a vehicle. You may also plan for the advanced education of your children. However, Ganesha advises you to first clear up your debts, if any, and only then go in for other expenses. Also, if you feel this prediction doesn't really touch your core, or doesn't address your concern – understand that this is a Sun Sign based Horoscope, and thus largely generic. For a more relevant and pointed Horoscope about your exact situation, you will need to get a Personal Horoscope-based Astrology Report, which will be based entirely on your Birth Chart. Get
2014 Finance Report

2014 Finance Report
Make more Money in 2014. We promise.
OR
Ask a Wealth Question

Wealth Ask a Question Detailed
Are your big plans for Wealth Creation NOT working?
(Detailed Answer).
Cancer Business 2014
Ganesha predicts that you are going to get lots of chances to diversify your business this year but you may fall short on manpower or capital, and thus miss out on many of those opportunities. Planning and execution shall be of utmost importance. If you wish to hasten your progress, you may have to take risks. Remember, 'no risks, no gains.' However, in order to minimise the risks, restrict them to the first quarter of the year, because later risk-taking can jeopardise your business and result in heavy losses. Moreover, from April onwards, you are likely to face many obstacles, such as the laxness of your partners which is bound to increase your own workload. You need to make sure that it doesn't affect your health, so be practical while setting your goals. You also must have enough time to re-check the plans and strategies thoroughly before giving the green signal. For a detailed analysis of your business prospects, however, we recommend that you get your personalised, Kundli-based
2014 Business Report

2014 Business Report
We can help you grow your business faster in 2014. Guaranteed.
– wherein you will get predictions that would be entirely relevant to your life and business concerns.
Tips for Cancer
Don't take things to heart. Learn to take the setbacks in your stride
Don't get carried away by success. People will respect your success more if you remain humble
Keep your equanimity intact, don't lose your temper no matter how trying the situation may be
If you get a chance to travel, don't let it pass. It will broaden your knowledge and also relieve boredom
Always remember that Sun Sign based predictions, though quite accurate and relevant, are largely generic in nature and apply to a large population. For 100% unique and personalised predictions, that would be applicable entirely to your life, even on a micro-level, you will always need to get a Premium, Horoscope-based, Astrologer generated Report. For 2014 Personalised Reports tailor-made to cater to all your needs, you may check out our
2014 Horoscopes Section

2014 Horoscopes Section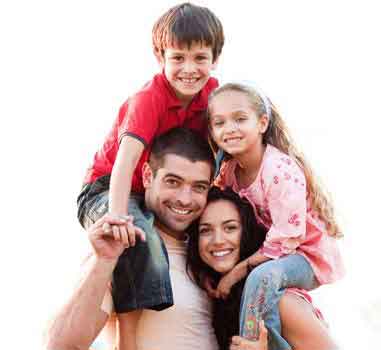 Will your dreams come true in the year 2014? We can tell you now!
.